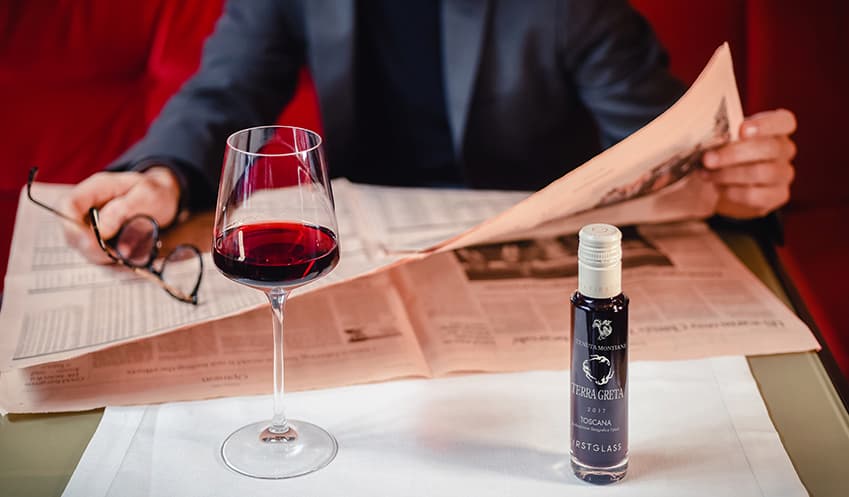 FirstGlass offers cherished wines in an innovative bottle size; a 100ml single-serve wine equivalent to a glass of wine. This prêt-à-porter format allows you to taste great wines of our territory in an original way without necessarily opening a regular bottle.
History and tradition, courage, vision, and innovation are the cornerstones of FirstGlass. The goal is to create a new way of
tasting and discovering the world of wine, enjoying a sensory experience to the fullest.